Featured at:
If you feature something I have made and would like to appear on this list, please leave a comment and let me know. I don't always know when people feature my work. Thanks.
Rivershore Books
My Craftie Life
Lines Across My Face
Running with Glitter
Suzy's Artsy Craftsy Sitcom (
feature 1
,
feature 2
)
Decor Hacks
Julie Ann Art
Jewelry Display Ideas
Be-Creative
Craft Blog
onny in a Dress
CanDoodles
Someday Crafts
Kreative Korner
Marvelous Mess
Here is the master list for all the blog linkies I join.
Scroll down for a list of features! and scroll even farther down for links to guest blogging I've done!
I'll try and keep this updated with every link I can.... *wonders if that is possible*
_________________________________________
(These are all of the blog parties I link to, or have ever linked to in the past or want to link to in the future. So, yes, there are a
ton
. And I'm linking them by the name of their blog, since many parties have similar names.)
Monday
Sew Chatty
Sumo's Sweet Stuff (crafts and shops)
Colours Decor
Lowercase Letters (miscellany)
Skip to my Lou
Keeping it Simple
Girl Creative
Tuesday
Vintage Wanna Bee
Hope Studios (tutorials
)
Show me What'cha Got
Tip Junkie
House of Grace (repurposed)
Ladybug Blessings
Sew Cute (sewing)
Top Ten (miscellany)
A Bowl Full of Lemons
Wednesday
Tea Rose
Someday Crafts
Night Owl Crafting
Passionately Artistic
Blue Cricket Design
Wallet Friendly
Sew Much Ado
Gluesticks
My Backyard Eden
Sugar and Spice (girl-related)
Yesterday on Tuesday
Thursday
Suzy's Sitcom (crafts and shops)
Fireflies and Jellybeans
A Creative Princess
Somewhat Simple
Frogs and Snails (boy-related)
Friday
Shabby Nest
Inspire Me
Fingerprints on the Fridge
Chic on a Shoestring
Simply Designing
Saturday
Lovely Crafty Home
Be Different, Act Normal
Tatertots and Jello
Sunday
The Sundae Scoop
Under the Bed and Dreaming
Craft Schooling
Week-long
Sew Many Ways
Etsy Madness
-----------------------------------------------
Other parties/blog hops/challenges I've participated in:
Suzy Sitcom Blog Hop
Aquariann Autumn Blog Hop
Guest Blogged at:
Polish The Stars (Floating Bookshelf)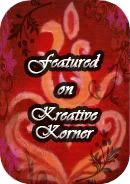 Blog Awards: