5th Day of Christmas -- Erika Heins "Hobbit Notecards" Giveaway!
December 29, 2012
Long(ish)time readers will recognize Erika Heins from the lovely guest post she wrote last year about how much Tolkien's works have meant in her own life. Seriously, go check it out.

Erika runs an Etsy shop selling stationary made with her own gorgeous artwork. Isn't her linework and penmanship spectacular? Just look at this wonderful Hobbit collection she recently created!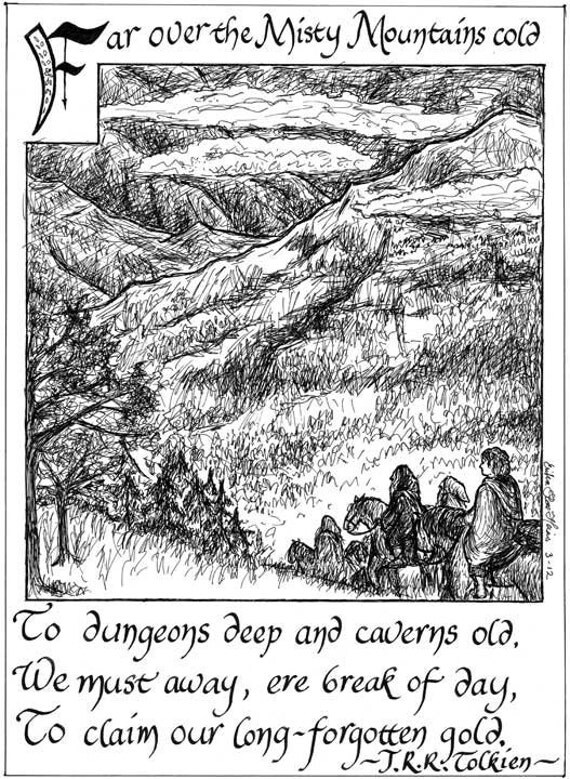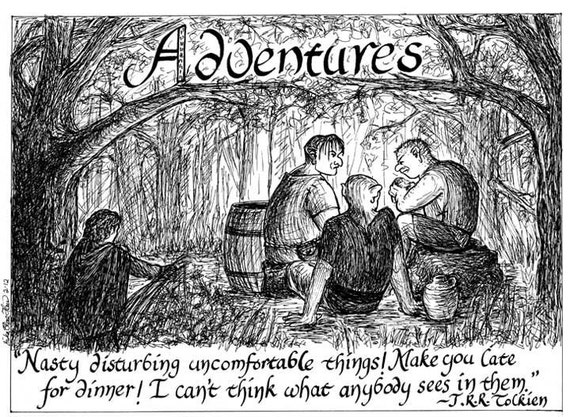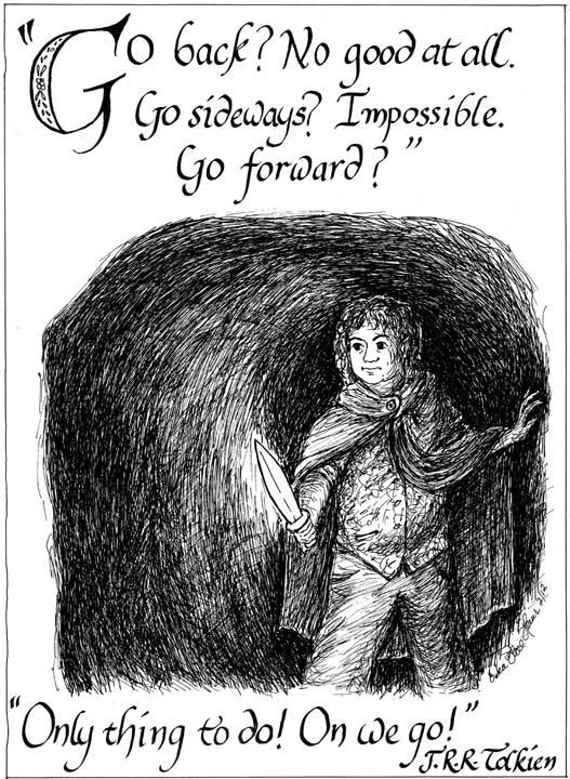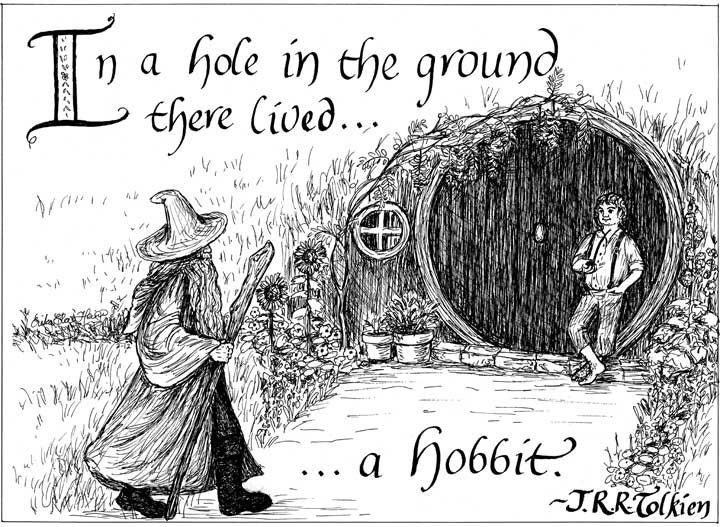 And guess what? One lucky reader will receive these cards! Enter below for a chance to win "The Hobbit Assorted Notecards"!!!!!!!!!!!!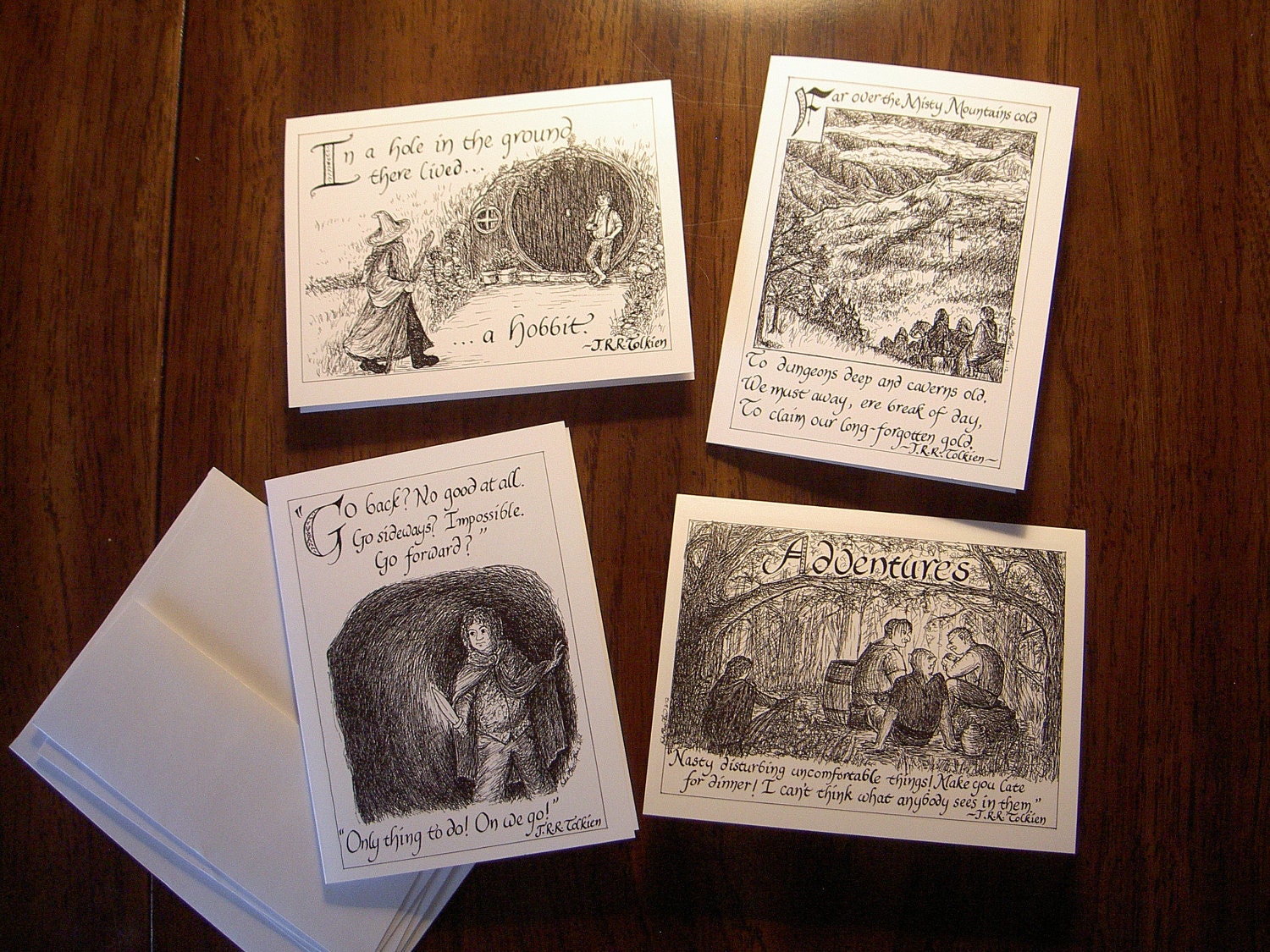 This set of images from the first part of Tolkien's masterpiece includes one each of four designs, printed on high-quality 4 1/4" x 5 1/2" notecards. The cards come complete with envelopes and sealed in a plastic sleeve.




"Bilbo's Doorstep"--This card features the first line from the book, with a picture of Gandalf walking up Bilbo's front walk.




"Over the Misty Mountains"--This card features one stanza from the dwarves' song, with a vista of the mountains. Bilbo looks on from the corner of the drawing, seated on his pony.




"Adventures"--Bilbo's quote on adventures is paired with a drawing of Bilbo first looking at the trolls.




"Go Forward"--Bilbo bravely feels his way through the Misty Mountain tunnel, holding Sting ready.



a Rafflecopter giveaway