9th Day of Christmas-- ErikaHeins Giveaway
January 03, 2012
(Tolkienites, this is for you!)
On this 9th Day of Christmas, I'm bringing some joy to Tolkien fans... a giveaway of four beautiful notecards featuring Lord of the Rings artwork and calligraphy made by the talented Erika Heins!
Tolkien Quotes Notecard Set




This set of four beautiful notecards and envelopes feature four quotations from various poems and songs found in J.R.R. Tolkien's masterpiece The Lord of the Rings. This set features four blank 4 1/4" x 5 1/2" notecards, one each of four designs. The images are scanned and laser-printed from the original pen and ink drawings, and have been printed on high-quality cardstock. The package arrives sealed in a plastic sleeve. The quotes and images are as follows:

"Deep roots are not reached by the frost"--an image of a snow-covered tree revealing its root system

"But all the while I sit and think of times there were before, I listen for returning feet and voices at the door."--an image of Bilbo (after his adventures, of course) seated in front of his fire on a cozy evening

"The road goes ever on and on, down from the door where it began; now far ahead the road has gone, and I must follow, if I can."--a hobbit hole, opened to reveal the road running down past the garden and the neighbors' homes, off toward a mysterious mountain in the distance

"Not all those who wander are lost"--an Elven maiden who has come upon a hidden waterfall in the forest

ENVELOPES MAY VARY SLIGHTLY FROM THOSE SHOWN.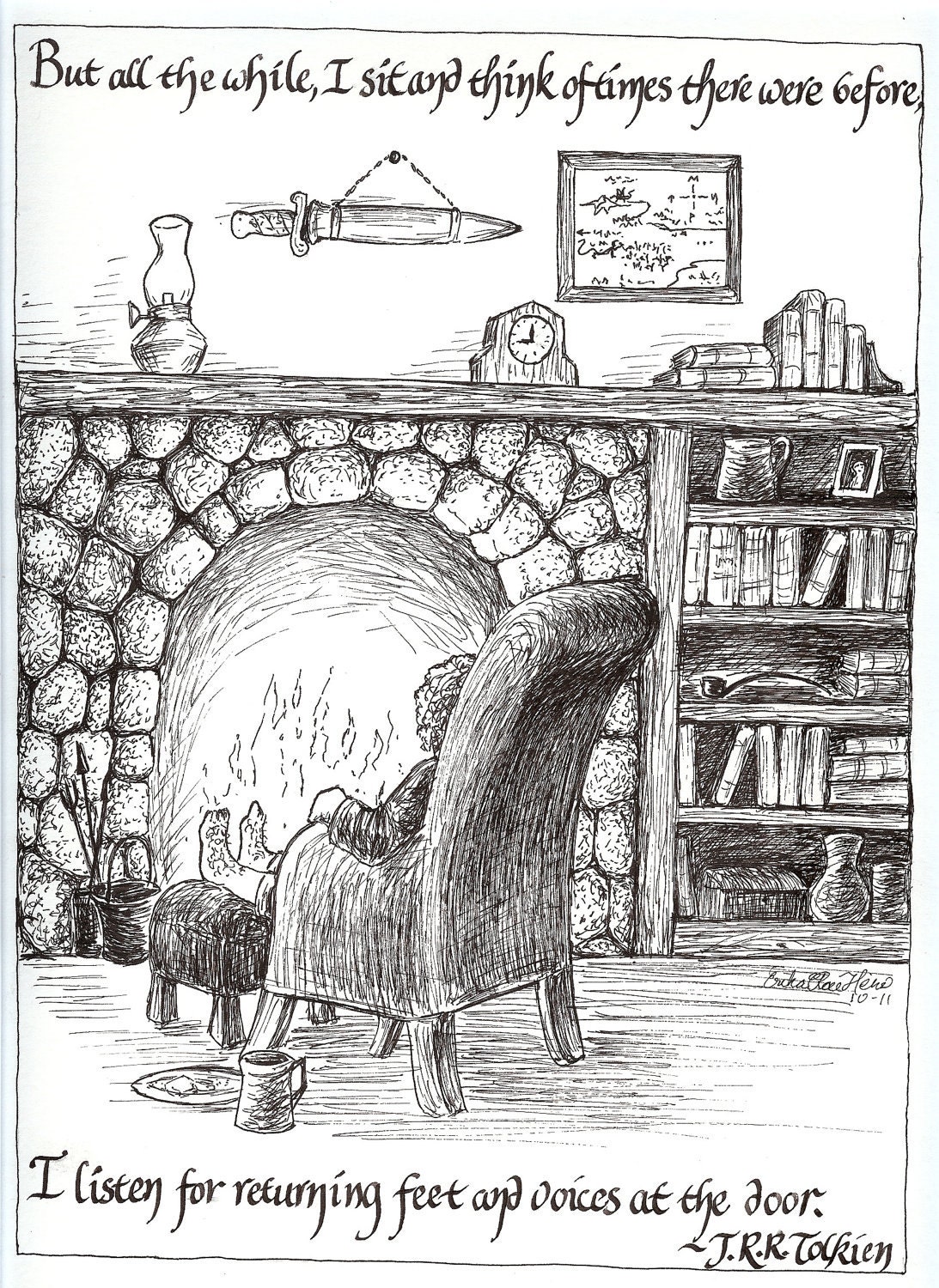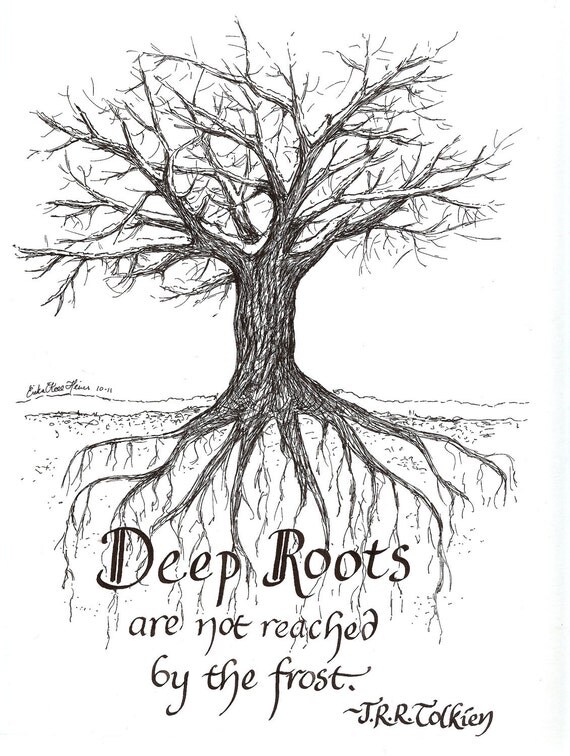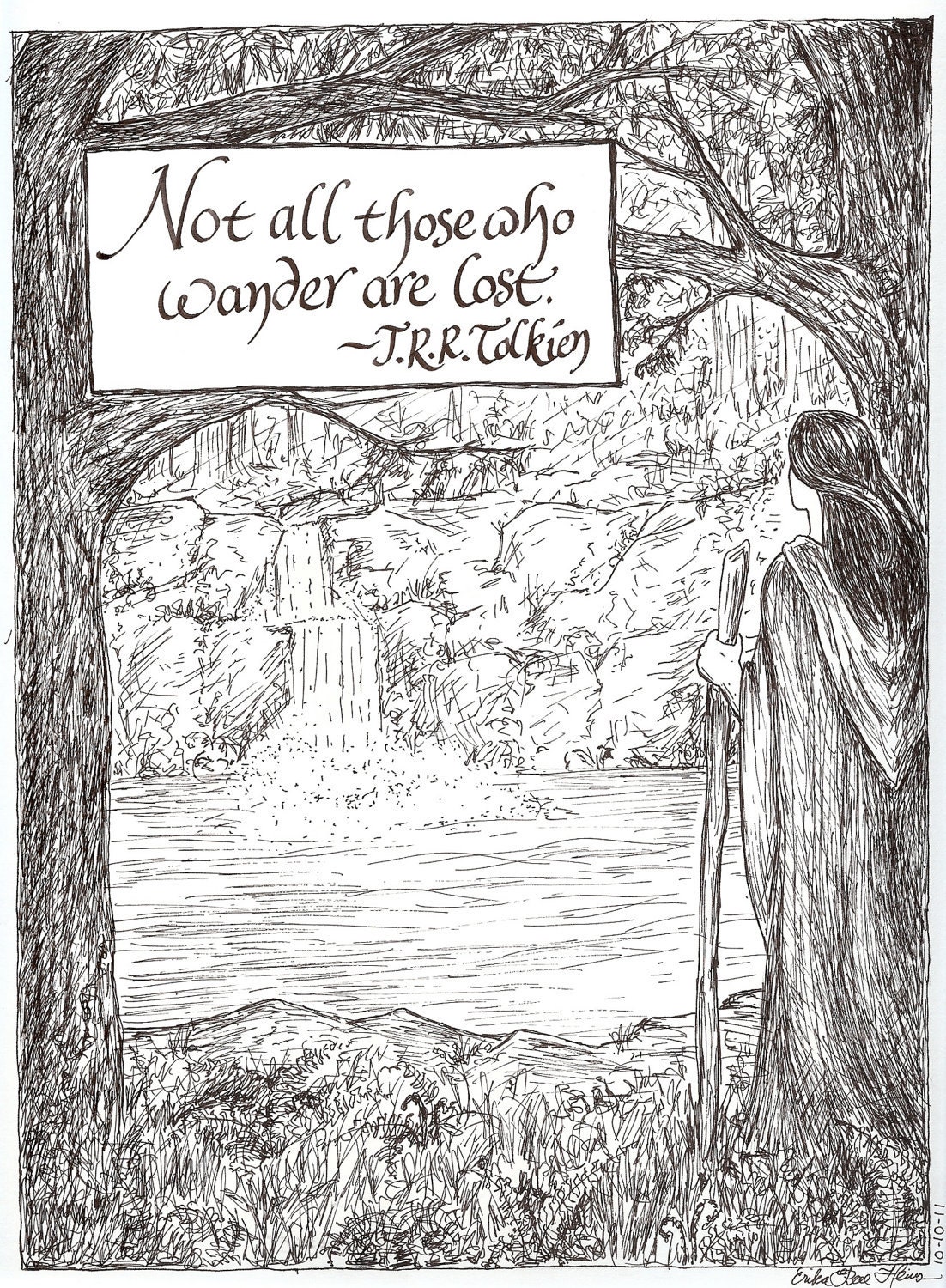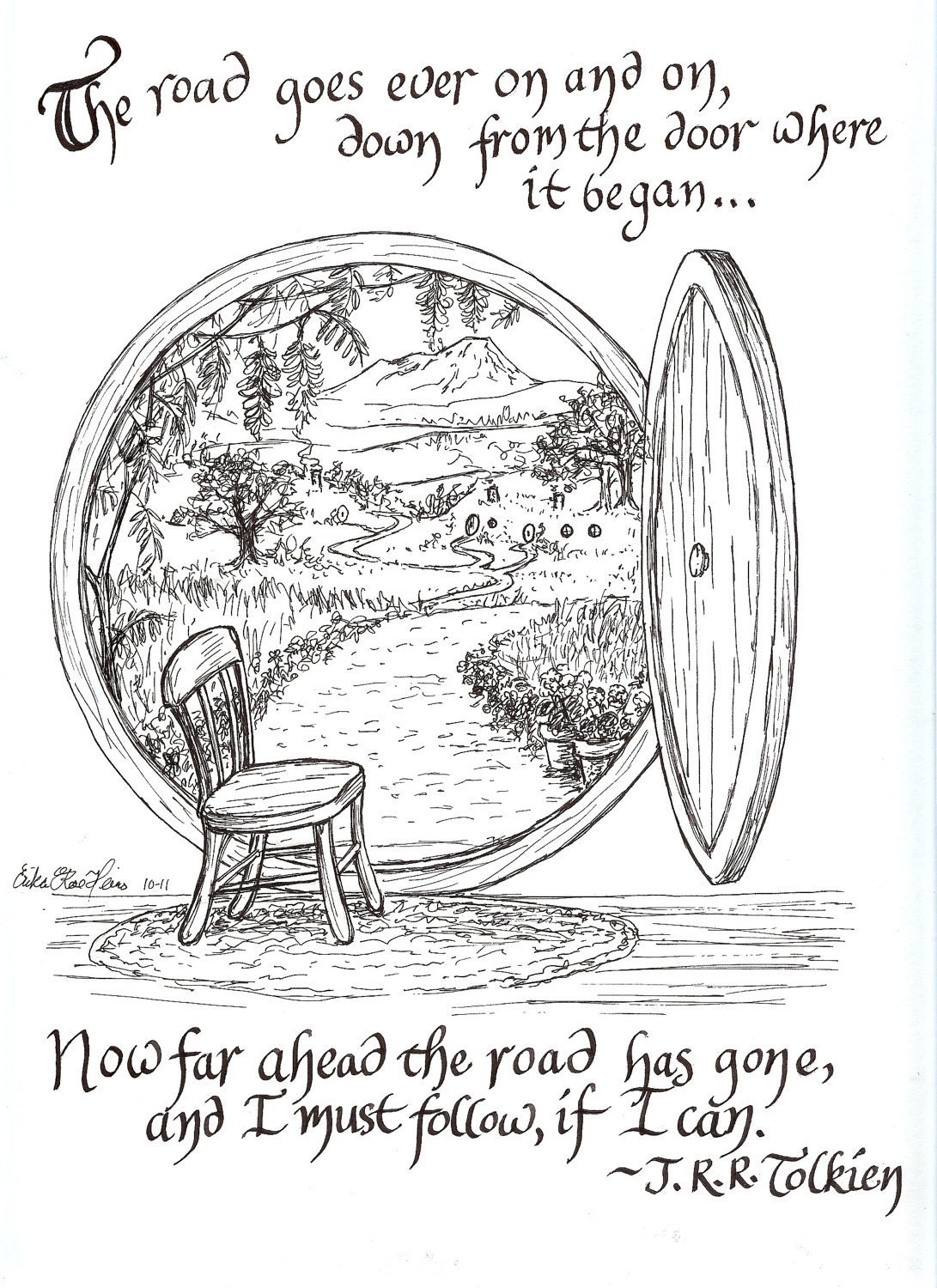 Erika is a very talented artist who sells prints and notecards of her work at her
Etsy store
.
One of my favorites-- and it's not even the most impressive, she has some astounding watercolors-- is
Sam's Song
. Sam is my favoritest Hobbit. He is so steadfast and goodhearted. Click to see a larger image.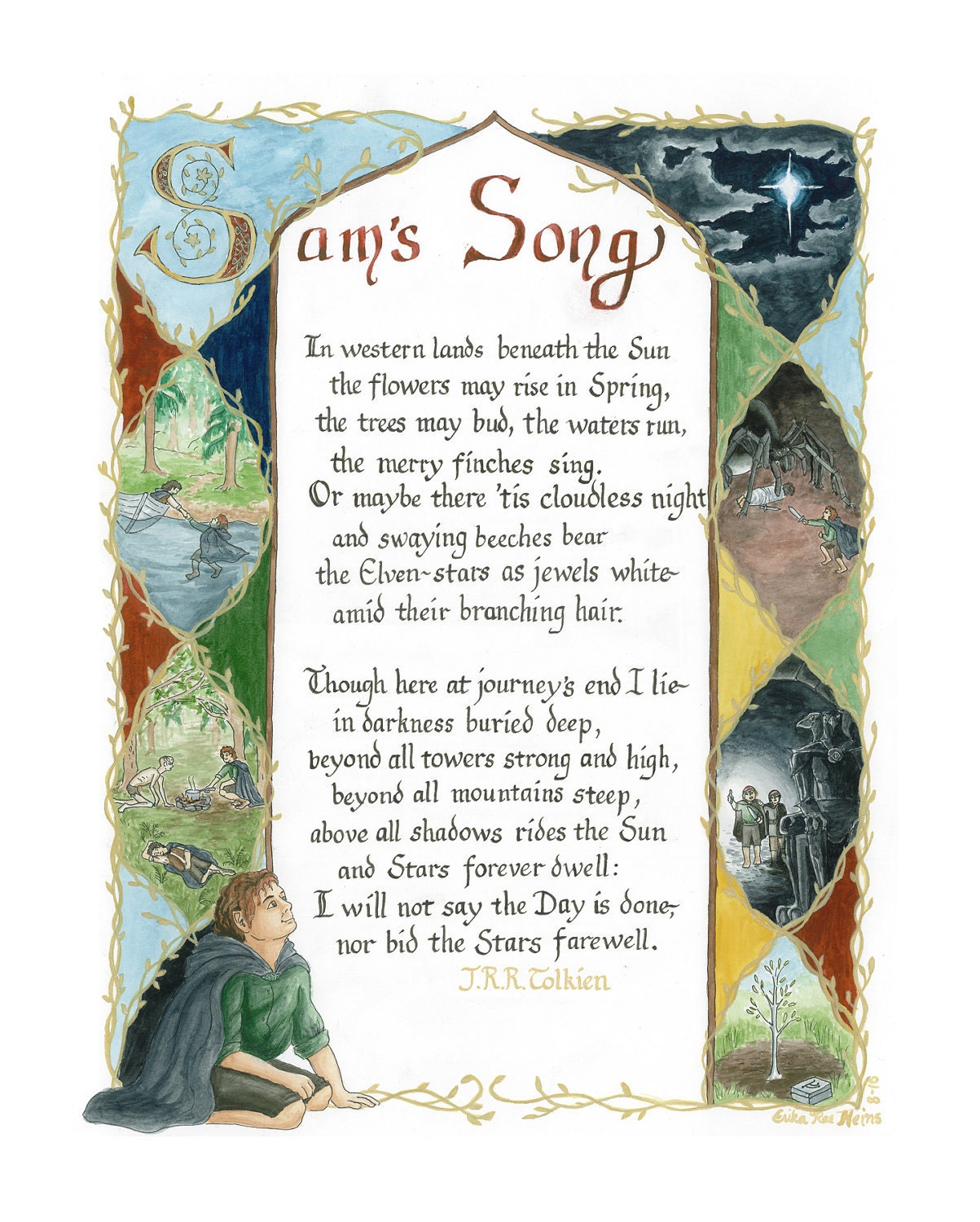 Erika wrote a guest post about what Tolkien's writings mean to her. Look for it on the blog this evening.
ENTER TO WIN (1) Set of Tolkien Stationary from ErikaHeins!
WAYS TO ENTER

Visit

ErikaHeins's shop

and leave a comment here telling me what your favorite item is, and why!

Mandatory

.

1 entry.

Tell me what your favorite Tolkien story is, how

The Lord of the Rings

has been an inspiration to you, etc.

1 entry

.




Share this giveaway on facebook, twitter, your blog, etc. 1 entry each.



HOW TO ENTER

Leave a comment on this post describing the way(s) you entered and the number of entries you have made.



FINE PRINT

The winner will be announced on January 11th. Winners will be announced on this blog, and those who have provided email or other contact means will be contacted. If the winner is not heard from within 48 hours a new one will be chosen.

The winning entry will be chosen via Random.org

Giveaways are only available in the US (so sorry to the rest of the world, but the sponsors have to pay out of pocket for shipping!)

If you are under 18, you must have a parent's permission to enter.