Favorite Drawings: Week 1
November 20, 2011
Yes, this is coming to quite late. Quite late indeed. Forgive me. My brain seems to have a few loose wires at the moment.
Here are some favorite drawings from the talented people who have joined in the drawing challenge! It was extremely hard to choose only one per person... go visit their blogs to see artwork!
The first few drawings are from the three sisters at
The Saracen's Head
. They are wonderful artists and have done every day of the challenge so far, so go puruse their blog!
Lydia works wonders with graphite pencils, but this illustration-style drawing that she did really caught my eye. I think it's the subject matter-- so peaceful and homelike.
Mary drew Linus from Peanuts. (Linus is my favorite Peanut character!)
Anna drew this impressively accurate map of Middle-Earth. I love the way Lydia, Anna, and Mary manage to turn many of their drawings into Lord of the Rings themed artwork.
Alison, a talented illustrator over at
Mousin' About, the Sketchblog of Alison Mutton
, drew this little mouse. I'm not sure why, but I'm rather fond of it, it's so cute.
Victoria at
Raindrops and Moonlight
drew Kate Winslow as her favorite character. I especially love the colored version. :)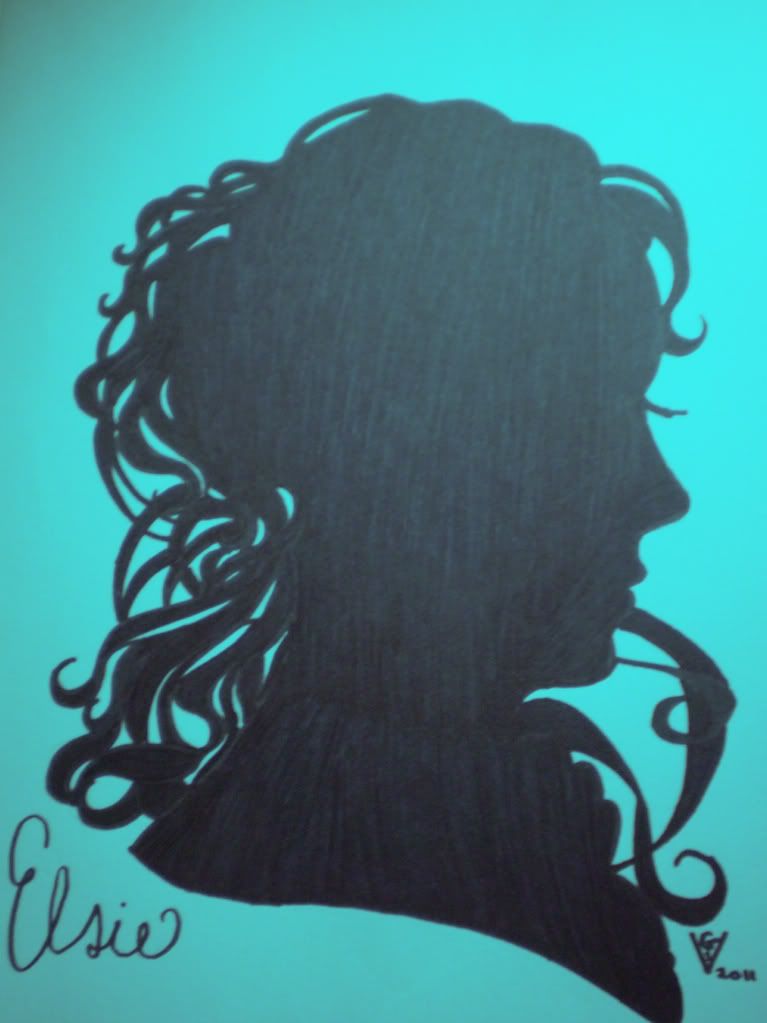 Sillouettes and swirly curls and drawings are awesome. Therefore, this drawing by Vicki from
Decked Out in Ruffles
is awesome. :)
My favorite drawing that my little sister did has got to be this table full of pizza-- with chairs for guests.